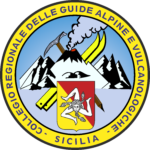 Everyday – suited also for children –

Available from

 :

June

to

September
Prices:

75€

per adult –

57€

per child under

12
For more details write us on whatsapp +39 3455741330 or send us an email to: info@guidevulcanologicheetna.it

Description
Departures planned everyday from Piano Provenzana at 18:30 with off-road vehicles till a height of 2800 mt, where – between the lava flows of the North-East Crater – we will start a little trekking till the reaching of Punta Lucia, a place where You can live the magic and the emotion of the sunset with the magnificent panorama of the Sicily, of the Aeolian Islands and of the constantly active craters behind us. The trip back is planned by walk (just over a mile) till the starting point of the off-road vehicles to go back to Piano Provenzana.
The visibility could change according to the weather conditions.
Included in the price (75€ per person):
Authorized Volcanological Guide
Off-road vehicles (round trip) from an altitude of 1800 m. at an altitude of 2800 m.t.
Accident insurance
Trekking shoes
Jackets
Excluded:
Bottled water
Ticket for car parking at a cost of 3 € to be paid on the spot
Snacks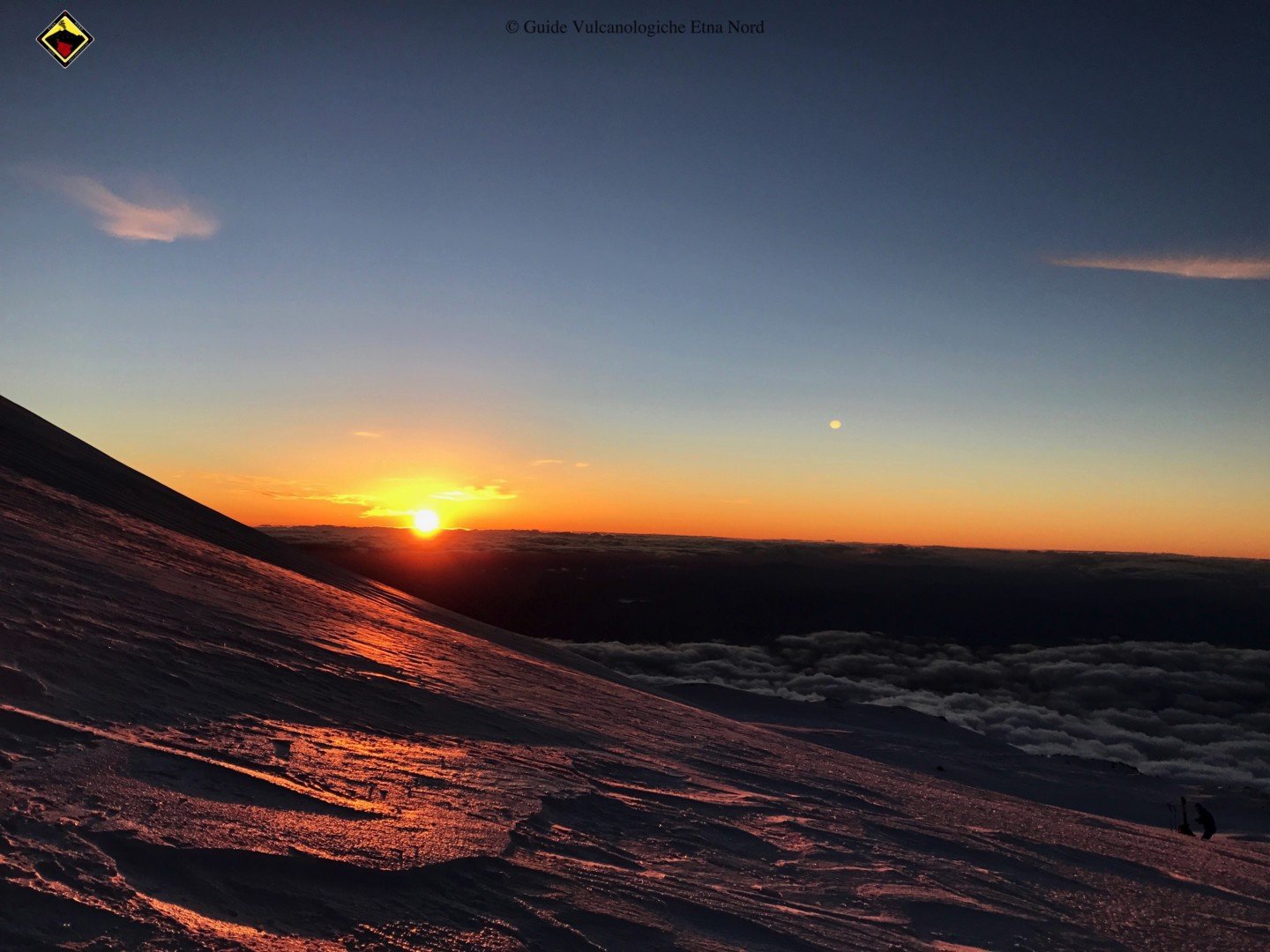 Schedule
Meeting planned at Piano Provenzana ,18:00.
Departure from Piano Provenzana, 1800 mt, with off-road vehicles.
Start of the trekking trail till Punta Lucia.
Sunset view.
Trekking downhill till the starting point.
Minimum altitude of the start of the trekking: 2965 mt – maximum altitude reached: 3039 mt (it may vary)
Total climb uphill: 74 mt (it may vary) – Total climb downhill: 74 mt (it may vary).
Total time: 4 hours (it may vary)
Total kilometers: 2,4 (round-trip)
Difficulty: T (Touristic)
Mandatory equipment

:
Layered outfit (short sleeved t-shirt, long sleeved thermal t-shirt – fleece sweatshirt or sweatshirt)- (it may vary according to the season)
Trekking shoes Windbreaker or quilted jacket (it may vary according to the season)
Water – minimum 1,5 L
Recommended equipment:
Snack

Trekking sticks

K-way (rainproof jacket)

Backpack 25/30 L

Hat and gloves (it may vary according to the season)

Long pants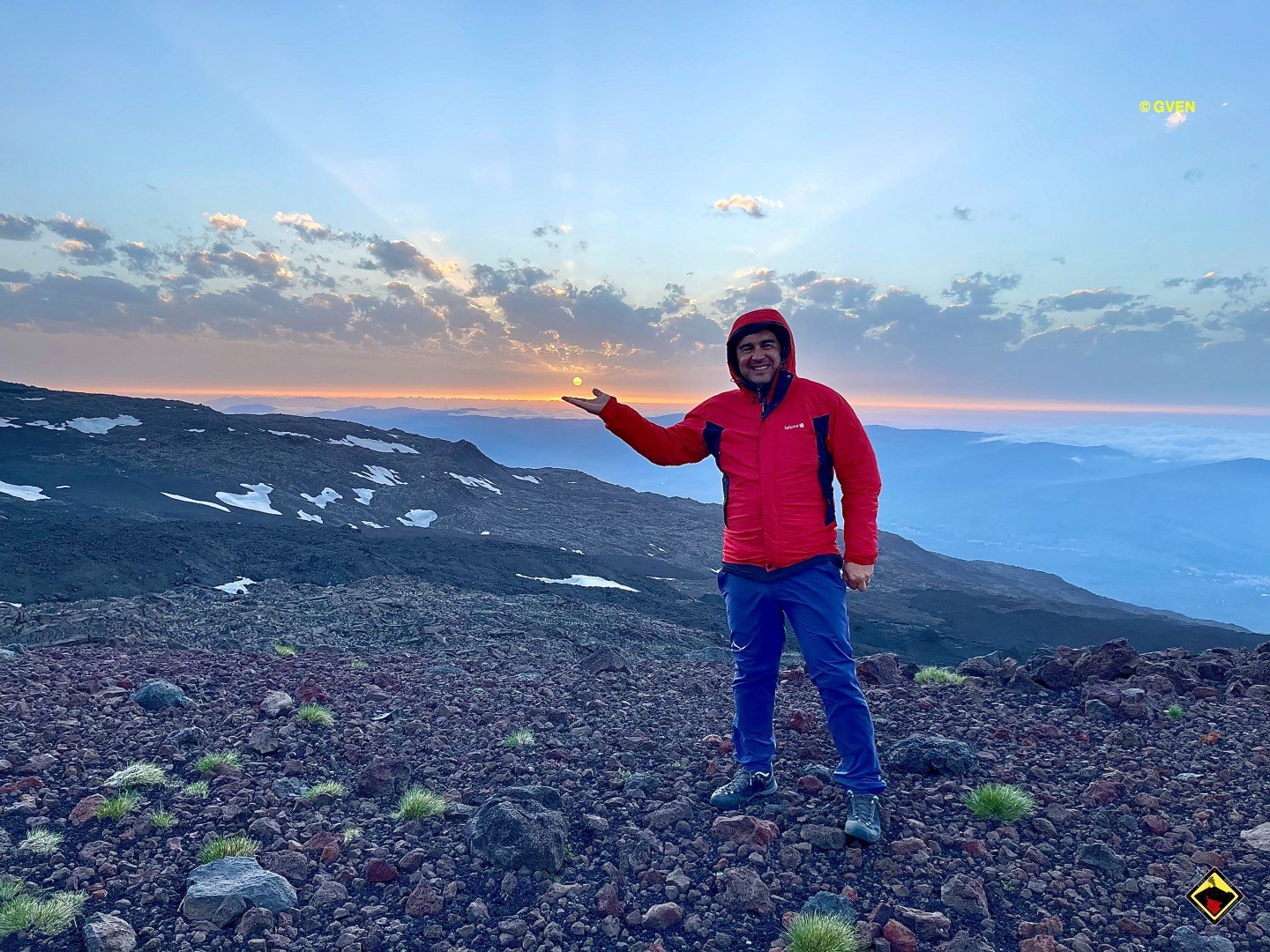 Warnings:
Trekking doesn't require great preparations on a physical level; it results to be easy and missing of steps extremely difficult. You must be, in any case, careful, since it is volcanic soil, often inconsistent and unstable.

The trekking is not recommended for those who practice little motor activity.

 

The excursion could be subjected to variations at the discretion of the Guides, or it could be interrupted in case of changes of the environmental, climatic or volcanic conditions, so as to undermine the safety of the entire group.

The total time of the trekking trail will depends on the general pace.

The excursion will be carried out according to the limits laid down by the ordinance in force.

 

 

The route is suitable also for children over 6 years old.

 

This type of itinerary, in relation to the type, is suited to people in good physical health, not suffering from particular disease (

cardio-vascular ones

,

breathing ones

, or

hypertension

).

 

Pregnant women who have passed the third month of pregnancy are not allowed to take part to any excursion activity.

For the success of the excursion and for its correct carrying out, it's good to know perfectly your health conditions and, if necessary, let the Guide know about them, in order to reduce the occurrence of any problem and to avoid any risks.
Guide Vulcanologiche Etna Nord
Email: info@guidevulcanologicheetna.it
Facebook: Guide Vulcanologiche Etna Nord 
Address:
Via Provenzana, 35, Ufficio Guide Vulcanologiche Etna Nord, 95015 Linguaglossa CT
Tel: +39 3455741330
© Volcanological Guides Etna Nord – Law 22 April 1941, n. 633
Protection of copyright and other rights related to its exercise.
Our group is composed of Guides belonging to the Regional College of Alpine and Volcanological Guides of Sicily, the Italian law provides that these professional figures are the only ones qualified to lead groups in active volcanoes' areas and throughout the island territory (Framework Law of 2 January 1989, n° 6 and Regional Law of 6 April 1996).