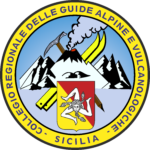 The commitment and passion we put into the field during our work have been rewarded.
Given the numerous positive feedbacks from guests who took part in our excursions on Etna, the well-known US platform of Trip Advisor recognized our activity as: "Travelers' Choice of the Year 2020". Our organization has always tried to stand out, especially in transmitting specific scientific knowledge as it consists of Volcanological Guides qualified to lead groups in active volcanic areas. Being led up by a true professional allows you to read and interpret the dynamics of the volcano and to broaden your knowledge towards the vast world of geology, all while enjoying the spectacle of a unique place on one of the most active volcanoes in the world.
Article written by: Vincenzo Greco G.V.
Volcanological Guides Etna Nord Email: info@guidevulcanologicheetna.it
Facebook: Volcano Guides Etna Nord
Address : Via Provenzana, 35, Etna Nord Volcano Guides
Office, 95015 Linguaglossa CT Tel: 3455741330
©Volcano Guides Etna Nord – Law 22 April 1941, n. 633 Protection of copyright and other rights related to its exercise. Our group is made up of Guides belonging to the Regional College of Alpine and Volcano Guides of Sicily, the Italian legislation provides that these professionals are the only ones authorized to lead groups in active volcanoes and throughout the island (Framework Law of 2 January 1989 No. 6 and Regional Law of April 6, 1996).