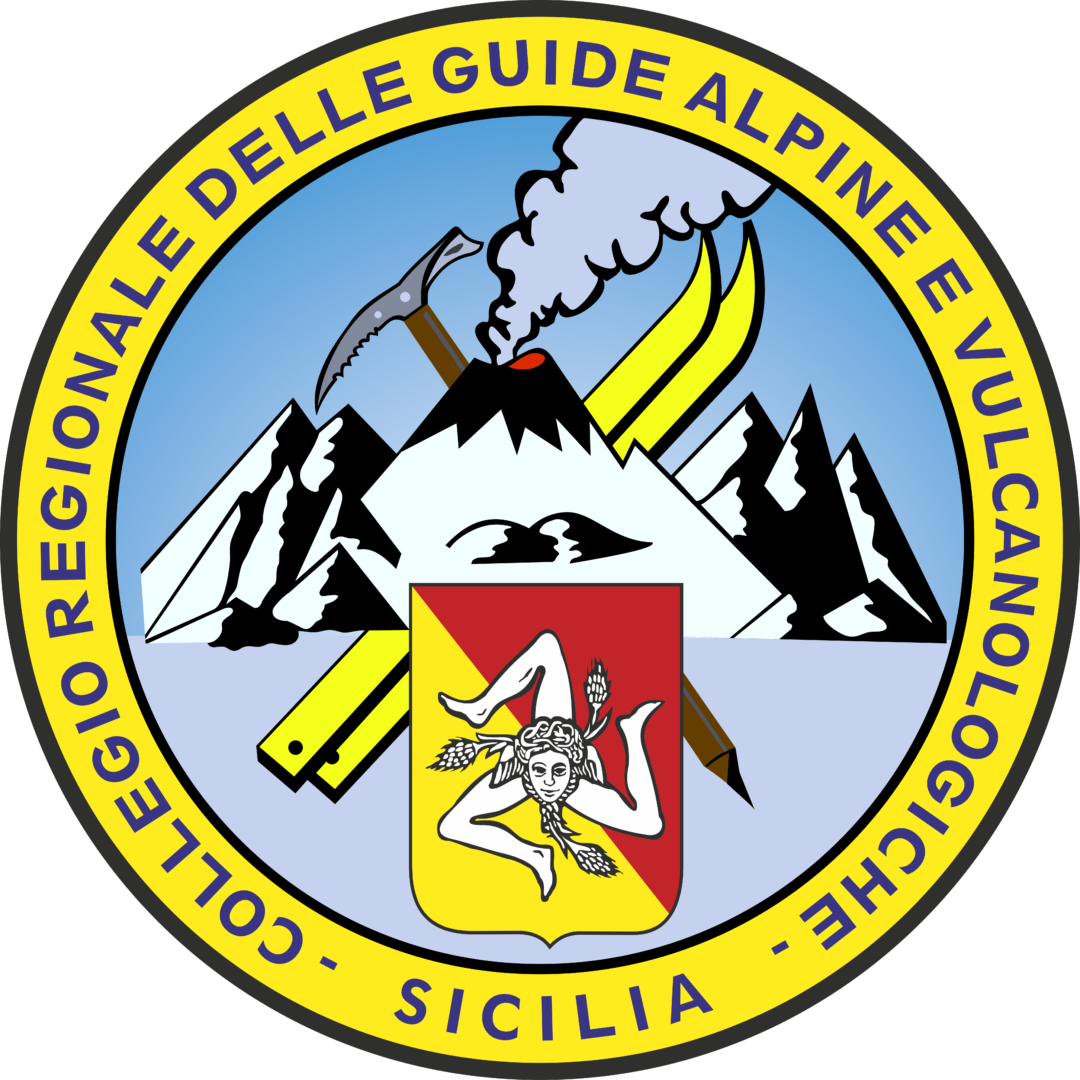 The best period to visit Etna is…
There is no real better period than another, the volcano offers beauties that can be exploited all year round. Our excursion activities are in fact carried out every day of every month according to the climatic and volcanic conditions.
However, there is a suitable period to visit Etna above 3000 meters and it is between the months of: June – July – September and October, periods of the year in which the climatic conditions at high altitudes are more stable and suitable for trekking to the summit craters. In winter, the ascents are more technical and are performed through the use of mountaineering equipment such as skis or crampons for activities above an altitude of 2300 metres. Snowshoes are used for activities at lower altitudes in the presence of deep snow.
WHEN DOES A VOLCANIC ERUPTION OCCUR?
Eruptions are not programmed, volcanic phenomena begin only when the volcano is ready to manifest them according to its internal geodynamic processes, eruptions can occur at any time and in any season of the year, volcanic processes do not depend on atmospheric ones or climatic.
PLEASE NOTE
IN THE EVENT OF VOLCANIC ERUPTION OF ETNA – If the phenomena in progress allow it, the supra-municipal authority, having heard the opinion of the experts of the I.N.G.V. (Institute of Volcanology) regarding the type and evolution of the ongoing phenomenon, will be able to evaluate the possibility of allowing guided and programmed tourist-excursion use within the summit area near the lava fields and eruptive vents, in safety conditions . In this case, the methods for carrying out the visits will be established with specific provisions and will be permitted only if accompanied by personnel authorized in accordance with the law, i.e. with a Volcanological or Alpine Guide.
To find out about all the excursion activities available at the moment, we invite you to visit our home page in order to choose the excursion that best suits your needs.
Any excursion activities visiting the lava flows will also be published (in the event of an ongoing volcanic eruption).
For more details write us on whatsapp: +39 3455741330 or send us an email to: info.guidevulcanologicheetna@gmail.com

©Guide Vulcanologiche Etna Nord
Facebook/Instagram: Guide Vulcanologiche Etna Nord
Email: info@guidevulcanologicheetna.it
Name / Company name: Cooperativa Volcanological Guides Etna Nord Soc.Coop.
PEC: guidevulcanologicheetna@pec.it
Recipient Code: T04ZHR3 (the second character is a zero)
VAT / CF: IT05583690879
Headquarters in: Via Viola 1 – Linguaglossa (CT) ZIP code: 95015
Email: info.guidevulcanologicheetna@gmail.com
Tel: + 39 3455741330
© Volcanological Guides Etna Nord – Law 22 April 1941, n. 633
Protection of copyright and other rights related to its exercise.
Our group is made up of Guides belonging to the Regional College of Alpine and Volcanological Guides of Sicily, the Italian legislation provides that these professionals are the only ones authorized to lead groups in active volcanoes and throughout the island (Framework Law of 2 January 1989 No. 6 and Regional Law of April 6, 1996).